403 Super rattleback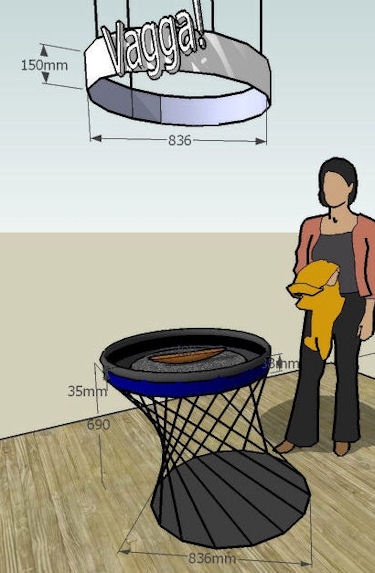 This exhibit features a very unexpected behaviour: after rotating the hull-like rattleback counter-clockwise it stope, and starts rotating in the opposite direction for more than 20 sec.

This is extremely difficult to explain - but do we need to explain everything? Nevertheless it gives raise to questins on preservation of energy: where is the energy at the very moment just before it start rotating in the opposite direction?
The stand is spectacular in order to draw attention. It seems to le tilted.

Maintenance: No
Material: metal
Colour: graphite and blue
Diameter 836 mm
Height:690