Climate and technichal
exhibit design

The exhibits for sale are fabricated by local artisans here in Småland, where there is a several hundred years old tradition of craftmanship especially in the furniture business. The exhibits have received very good reputation for durability and low maintenance costs by customers in three continents.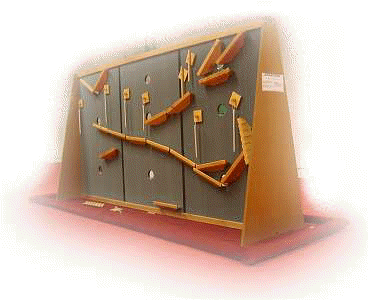 Generally we use wood of the finest furniture quality. All exhibits are built by local skilled artisans, with a genuine feeling for quality and perfection. The professional design often tells the visitor what to do and how to interact with the exhibits. Due to by robustness they demand very little maintenance or service.
Climate and energy related exhibits
A series of exhibits relating to climate issues and future energy production.
Technology exhibits
Basic interactive technology and space exhibits and optical illusion pictures.